Graniteware 11 Quart Water Bath Canning Kit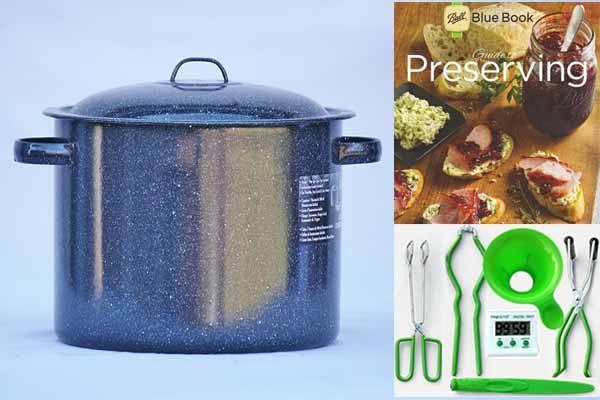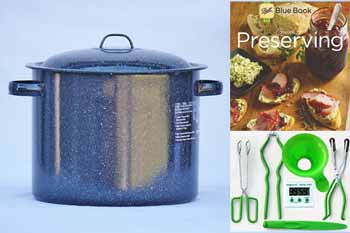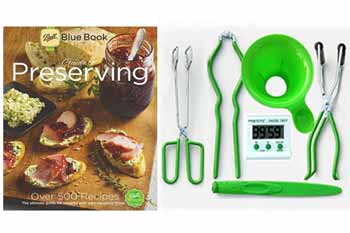 11 1/2Qt. canner
12.75 x 12.75 x 17"

Opc11wbkit


This kit includes an 11.5 Quart Graniteware Water Bath Canner from Graniteware, the gold-standard Ball Blue Book, and a 7-Function Canning Kit. Everything you need to start canning is right here! If you would like to buy canning jars, click here!

The Ball Blue Book features step-by-step canning instructions, along with information about altitude adjustments, headspace, harvesting, processing, storage, and canning tools. It includes recipes for waterbath canning, pressure canning, dehydrating, and freezing high acid, low acid, and pickled foods. It even contains a Special Diet section with low-sugar and low-salt recipes!

The Presto Canning Kit includes a Digital Timer, Canning Funnel, Combination Bubble Remover/Lid Lifter, Jar Lifter, Jar Wrench, and Kitchen Tongs.

Note: This canner cannot be used on glass, flat top, or ceramic cooktops.
Jar Size - Capacity

4 Oz. Jar - 7
Regular Half Pint Jar - 8
12 oz. Jar - 8
Regular Pint Jar - 7
Wide Mouth Pint Jar - 6
Pint and a Half Jar - 5
Regular Quart Jar - 4
Wide Mouth Quart Jar - 4
Ball Blue Book

Beginner to advanced how-to step-by-step instructions and recipes.
Learn proper home canning principles, altitude adjustments, headspace, processing, and storage
Planning guide for harvest to process prep.
Understand canning tools
Guide and favorite recipes of (1) waterbath canning (2) pressure canning (3) dehydrating and (4) freezing.
Instructions for processing high and low acidic foods (meats, fish, fruits and vegetables), pickled foods, and spreads.
Special Diet section for low-sugar and low-salt recipes
The quick problem solver answers common food preservation questions
Presto 7 Function Canning Equipment Kit

Digital Timer - Counts down from any time
up to 99 minutes and 59 seconds. Counts up for use as a stopwatch. Large, easy-to-read LCD numerals. Convenient clip, easel stand and magnet on back. Battery Included.
Canning Funnel - fills regular and wide mouth canning jars.
Combination Bubble Remover/Lid Lifter - releasing trapped air bubbles inside jars and magnetic lid lifter for removing canning lids from hot water.
Jar Lifter - lifts hot jars from canner with a gentle and sturdy grip.
Jar Wrench - no more sticky screw bands.
Kitchen Tongs - handles hot food easily.

You Might Also Like
Regular Mouth Ball Quart Canning Jars (12 Jars)
$11.49

Item #: B31121627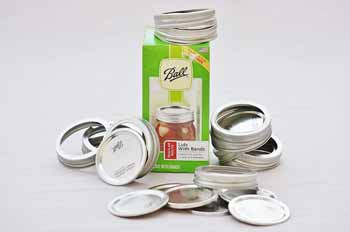 Ball Regular Mouth Lids and Bands
$4.99

Item #: B31121676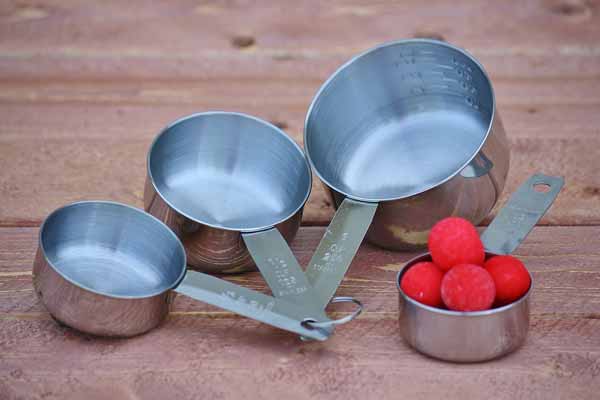 Stainless Steel Measuring Cups
$8.49

Item #: Orh3052