Chefs Design 9 Quart Pressure Cooker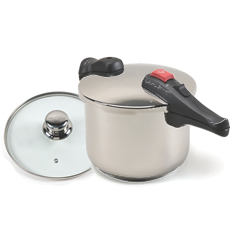 9 quart / 8.5 liter liquid capacity
7 1/4" deep, 9 3/8" diameter

10 Year Limited Manufacturer's Warranty
Chefs Design Model D8

Want to compare pressure cooker models? Check out our Pressure Cooker Comparison Chart!

Ocdd8


To find replacement parts for this model,
click here.
How often should I replace my rubber gasket?

This quality Chef's Design 9-Quart Pressure Cooker is made by the designers of the All American Pressure Cooker and features heat-resistant handles for safety, two automatic pressure regulating weights (7.6 and 11.6 psi) to easily cook at standard and high pressures. A sturdy bottom constructed of aluminum and steel ensures even heating, and premium 18/10 stainless steel keeps your cooker gleaming. You will not be disappointed with this wonderful Chef's Design 9-Quart pressure cooker!

Note: This cooker includes a vent pipe cleaning rod

Specifications:
Crafted of the finest 18/10 stainless steel
Attractive mirror-like finish
Two heat resistant intergral handles for safe and easy pressure cooking
Two valves (7.5 & 11.6 psi) for regular and high pressure cooking
Aluminum/steel bottom conducts heat evenly without hot spots
Can be used as regular sauce pan with the tempered glass cover


You Might Also Like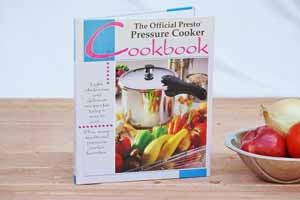 Presto Pressure Cooker Cookbook
$10.99

Item #: Opc59659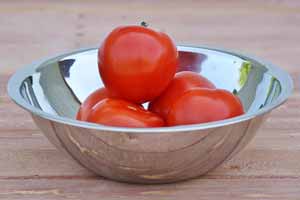 4 Quart Mixing Bowl
$3.99

Item #: OpcMB400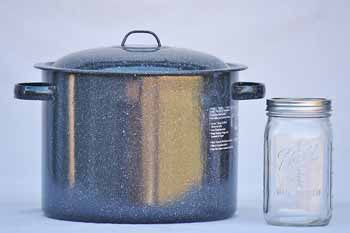 Granite Ware 11.5 Quart Water Bath Canner
$23.99

Item #: B31110083