Food Dryer With Adjustable Temperature Control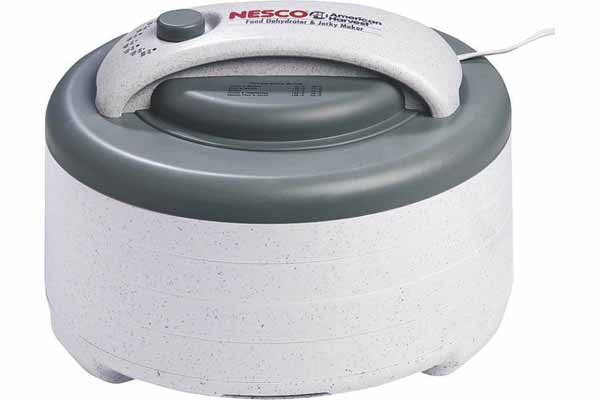 C2827285
Out of Stock

Four tray food dryer, expandable to twelve trays. Dehydrates meats, fruits, vegetables, and herbs. An adjustable thermostat can be set between 950 and 155 ° F. Top mounted fan and heating element for consistent air flow. No tray rotation necessary. Dishwasher safe.

Features:
Four tray system.
Adjustable thermostat provides drying temperatures from 950 to 155 ° F.
120 volts AC, 500 watts
13 1/2 inch diameter trays
Includes one fruit roll sheet for small items and purees.