Mirro Pressure Canner 16 Quart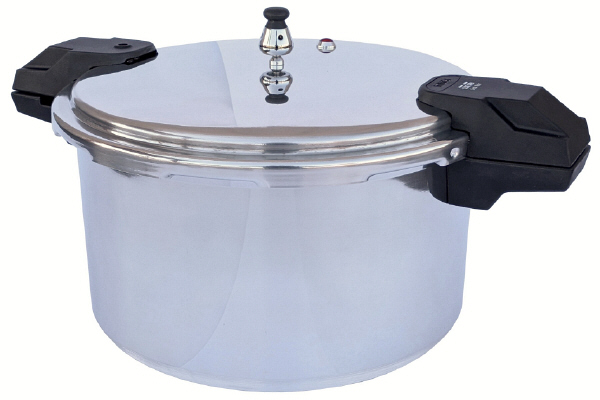 16 Quart Liquid Capacity
Inside diameter - 12 inches
Inside Height - 8 1/4 inches
Overall Length - 18 1/2 inches
Overall Height - 11 inches
Mirro Model# - 92116


Opc92116
Out of Stock

Choose this 16 quart Mirro pressure canner for a wonderfully safe, economic, and easy-to-use addition to your kitchen. Preserve your summer's homegrown bounty for nutrition all year long. It will safely can colorful vegetables, sauces, sweet fruits, jams, stews, meats, fish and more. Designed with the dual purpose to pressure cook as well as can. Pressure cook large meals like a holiday roast 70% faster than traditional cooking methods.
Built with three separate safety features: an overpressure gasket release window, an overpressure plug, and safety pin locking handles. Its sturdy aluminum construction will keep it functioning reliably for years. Please note this canner includes 5, 10 and 15lbPSI weights. For a canning rack see this model's parts page here We also offer a canning kit that includes this pressure canner, the essential Ball Blue Book, and a set of canning tools. Please note: Can only be used for canning at 15PSI. 5 and 10PSI are for cooking only.
Approved For Use On Glass Or Ceramic Ranges
Dishwasher Safe
5, 10 & 15 PSI Pressure Control Weights
Over Pressure Gasket Release Window
Over Pressure Release Valve
Locking Cool-Touch Handles
Durable Aluminum Construction
An instruction manual and cooking times for grains, beans, and meat is included

Note for Gift Buyers: This item ships in its factory box. The outside of the box has a label which states the contents.

To find replacement parts for this model,
click here.
How often should I replace my rubber gasket?

Want to compare pressure cooker models? Check out our
Pressure Canner Comparison Chart!
Interested in a pressure canner without a gasket?
Click here!
Jar Size - Capacity
4 Oz. Jar - 20-22 (double stacked)
Regular Half Pint Jar - 10-11 (no double stacked)
12 oz. Jar - 12
Regular Pint Jar - 9
Wide Mouth Pint Jar - 8
Pint and a Half Jar - 8
Regular Quart Jar - 7
Wide Mouth Quart Jar - 7
You Might Also Like

92516 Gasket
$15.99

Item #: Opc92516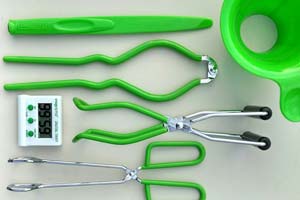 Presto 7 Function Canning Kit
$18.99

Item #: Opc09995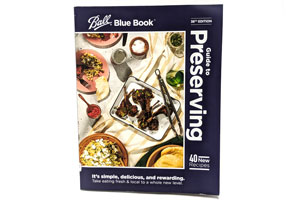 Ball Blue Book
$12.99

Item #: Opcb21411