Presto Pressure Cooker Cookbook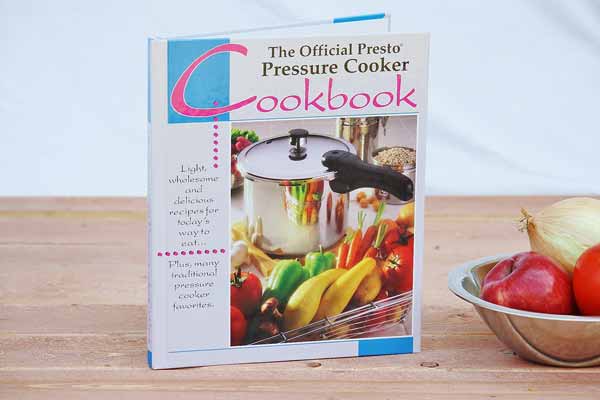 Opc59659
Out of Stock
Available for Backorder


Now you can unlock the full potential of your pressure cooker with this exciting, hardcover cookbook featuring over 200 great pressure cooking recipes.

The Official Presto Pressure Cooker Cookbook features dozens of beautiful, full color photos, "how-to" instructions, and special tips. Plus, each recipe includes vital nutritional information on calories, cholesterol, and more. Best of all, this authoritative book was developed by the makers of Presto Pressure Cookers, recognized as the world's leading experts on pressure cooking.

In this exciting book, you'll discover chapter after chapter of creative cooking ideas and great recipes. Everything from today's lighter foods to traditional pressure cooking favorites, including...

Tasty Appetizers
A full selection of great starters like Citrus Scallops, Oriental Ribs, and Chicken Drumettes.

Hearty Soups
All your favorites including Chili and Minestrone. New ideas like Mexican Chicken and Corn Soup. Plus, a wide selection of time and money saving meat, chicken, and seafood stocks.

Delicious Entrees
You'll find something to please every palate in the chapters on meats, poultry, and seafood. From old-fashioned Company Beef Roast with Gravy...to light and healthy Almond Cod...to ethnic favorites like Arroz Con Pollo...it's all here!

Nutritious Vegetables & Side Dishes
A chapter filled with great ideas like German Potato Salad, Curried Carrots, Artichokes with Herb Sauce, Vegetables with Dill Sauce, and over a half dozen varieties of rice.

Steamed Bread & Desserts
Pressure cooked breads--Date Nut Bread, Zucchini Bread, Pumpkin Raisin Bread, and more--are fast, easy, and delicious, too. Or how about a great dessert! There's Banana Pudding with Plum Sauce, Caramel Custard, and even luscious Cheesecake!

Whole Meal Magic
Nothing is more convenient than cooking a whole meal, all at once, in your pressure cooker. This chapter shows you how and provides a host of terrific menus and recipes.

The Official Presto Pressure Cooker Cookbook is truly a complete guide to pressure cooking. Presto, the people who practically invented pressure cooking, specially select and prepare every recipe for perfect results.

Hardcover, 200 pages.
You Might Also Like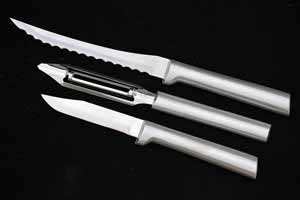 Peeling And Paring Knife Set
$20.99

Item #: ORMFGS18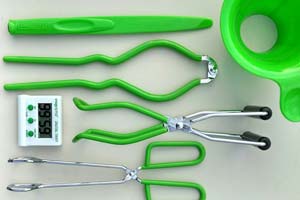 Presto 7 Function Canning Kit
$18.99

Item #: Opc09995