Liquid Pectin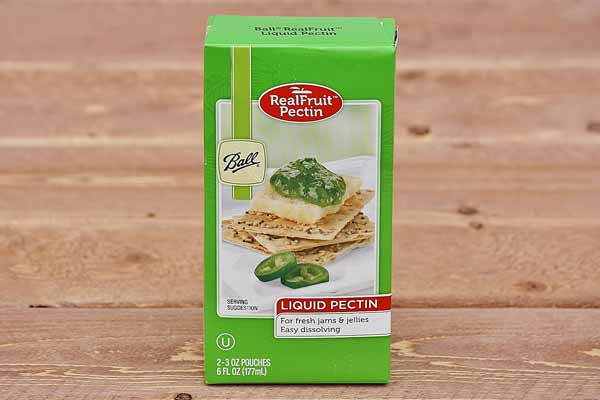 Opcb71400
Out of Stock
ETA: No ETA

Ball pectin in liquid pectin form. Better formula for consistency and longevity. Raspberry jam, jalapeno jelly, sweet cherry jam, and more! Contains 2 3-oz. pouches. Recipes and instructions are inside the package. Made in the USA.

For Best Results:
Refrigerate unused pouches.
Follow recipe directions for best results.
Do not reduce sugar or use sugar substitutes.
No sugar needed, liquid and powdered fruit pectins are not interchangeable.
(2) 3oz packages
You Might Also Like

Ball RealFruit Instant Pectin
$4.99

Item #: Opcb71365

Ball Fruit-Fresh Produce Protector
$4.99

Item #: Opcb24100

Ball RealFruit Low or No-Sugar Flex Pectin
$5.49

Item #: Opcb71265