Mirro Pressure Cooker 4 Quart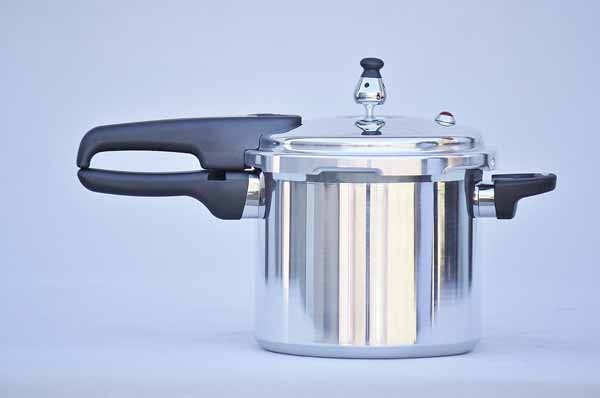 4 Quart Liquid Capacity
Inside diameter - 7 1/2 inches
Inside Height - 5 1/2 inches
Overall Length - 14 1/2 inches
Overall Height - 8 1/2 inches
10 Year Limited Manufacturer's Warranty
Mirro Model 92140


This Item has been discontinued.

Replacement parts for this pressure cooker model here.

If you are looking for a new 4 quart pressure cooker we suggest purchasing the Presto 4 Quart Pressure Cooker.


This pressure canner is quick and economical, reducing cooking time by as much as 70%. Retain healthy vitamins and nutrients. Preserve healthy foods for enjoying all year long. If you are looking for fast and healthy eating, a pressure cooker is for you!
Automatic control at 10lbs. Locking Handles. Safety Over Pressure Valve, Overpressure Safety Window, Tight Sealing Cover Gasket. Aluminum alloy. Instruction/recipe book included.

Purchase Replacement Parts for this Model Here

10 PSI pressure control
Pressure cooking cuts cooking times up to two-thirds!
Pressure cooking retains nutrients lost in conventional cooking.
Uses a Triple Safe Design, which features a reusable safety over pressure valve, sure-locking lid system and overpressure safety window.
Dishwasher safe.
To compare this pressure cooker to our other models see our
Pressure Cooker Comparison Chart
You Might Also Like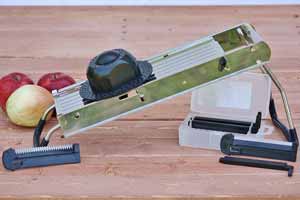 Mandolin Cutter
$65.99

Item #: OWS010006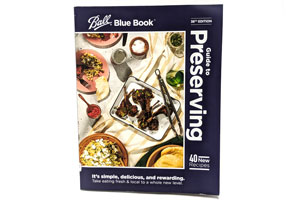 Ball Blue Book
$12.99

Item #: Opcb21411
4 Quart Mixing Bowl
$3.99

Item #: OpcMB400