Mirro Pressure Cooker 6 Quart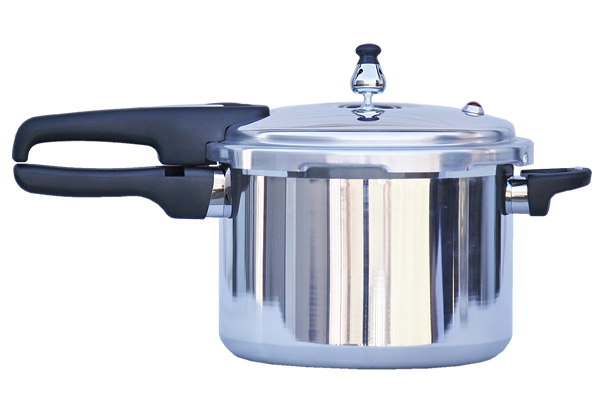 6 Quart Liquid Capacity
Inside diameter - 8 1/2 inches
Inside Height - 6 1/4 inches
Overall Length - 17 1/4 inches
Overall Height - 9 1/4 inches
10 Year Limited Manufacturer's Warranty
Mirro Model 92160


A29867


Mirro Pressure Cookers are a great way to quickly cook healthy food for your family. Pressure cookers cook meals up to 70% faster than traditional methods and helps retain essential nutrients and vitamins. Your stews and roast meats will taste amazing when you make them in this aluminum cooker, which features locking handles and a tight sealing gasket. There are three major safety features to this cooker: an automatic 10 PSI pressure control weight, a reusable overpressure valve, and an overpressure safety window. It is even dishwasher safe for easy cleaning! This 6-Quart Pressure Cooker from Mirro is the perfect addition to your kitchen!

Note: This cooker comes with an instruction/recipe book

To find replacement parts for this model,
click here.
How often should I replace my rubber gasket?

10 PSI pressure control
Pressure cooking cuts cooking times up to two-thirds!
Pressure cooking retains nutrients lost in conventional cooking
Uses a Triple Safe Design, which features a reusable safety over pressure valve, sure-locking lid system and overpressure safety window
Dishwasher safe.
Want to compare pressure cooker models? Check out our
Pressure Cooker Comparison Chart!
You Might Also Like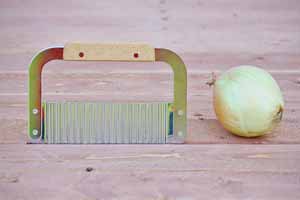 Lettuce Shredder
$5.99

Item #: Opc5723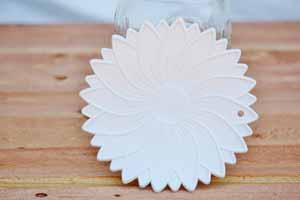 Lid Opener
$1.99

Item #: Orh597
Potato Masher
$4.99

Item #: Opc6147