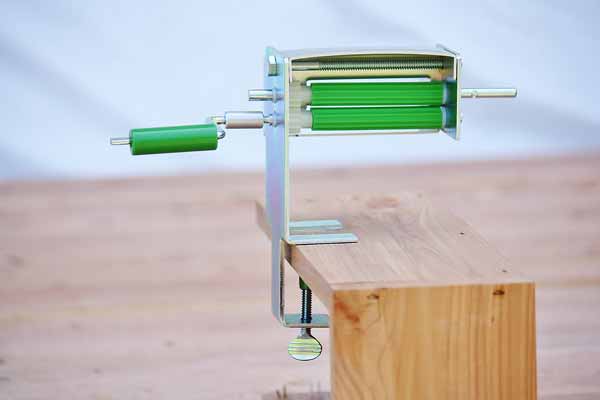 A38035


A pea sheller for shelling black eyed, purple hulls, cream peas, butter beans, and more! Works best when peas are fresh, ripe, and large. This small and efficient tool saves hours of tedious work. The sturdy steel construction guarantees a long life and easy cleaning. Very little mess as peas roll out into any shallow pan.

Please note: It is important to use fresh, ripe peas. Small and tender peas will get crushed.

Features:
Shell a bushel in about 30 minutes
May be used with Portable Hand Mixer*
No adjustments to make
Long life steel construction
Tough nylon gears & bearings
Easy to clean
Measures 4 x 8 x 8 inches
Helpfull Hint:
*Equipped with a hand crank and an upper shaft that adapts to your portable hand mixer (not included). We urge you to use your hand mixer as this makes your job effortless! The small serrated roller design allows maximum torque from fractional horsepower motors such as your hand mixer. Any 100 watt hand mixer does great! When using your mixer, it should run at medium or high speed for maximum torque. The shaft being driven by the hand crank, or your hand mixer, should always turn in a clockwise direction.
You Might Also Like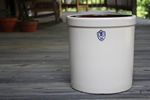 Three Gallon Ohio Stoneware Cylinder Fermentation Crock
$39.99

Item #: Opco02443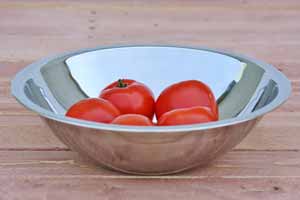 8 Quart Mixing Bowl
$

Item #: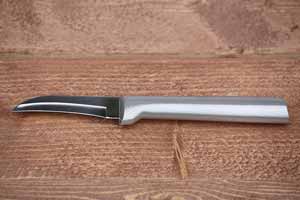 Parer Knife
$6.99

Item #: ORMR100