Presto Pressure Cooker 6 Quart Stainless Steel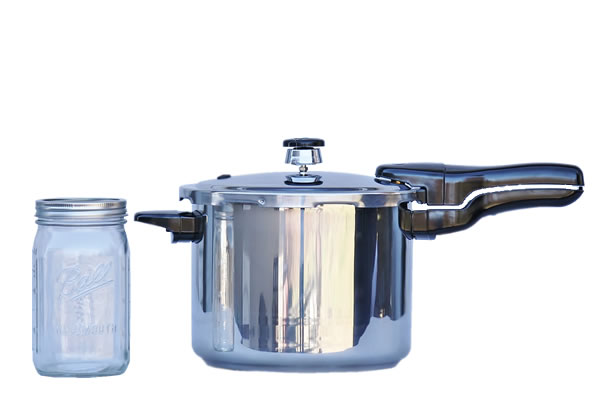 Specifications:
18/10 Gauge Stainless Steel
6 Quarts Liquid Capacity

Inside diameter - 8 3/8 inches
Inside Height - 6 3/8 inches
Overall Length - 17 inches
Overall Height - 9 inches

12 Year Limited Manufacturer's Warranty
Presto Model 01362


A41082


This 6-Quart Stainless Steel Presto Pressure Cooker is the perfect addition to your kitchen. Within minutes, you can easily cook plenty of food! You will never struggle to find time to make dinner again! This cooker's beautiful stainless steel body is easy to clean and features a bimetal-clad base to provide quick, even heat distribution. A cover lock indicator shows you, at-a-glance, if there is pressure inside your cooker, while a pressure regulating weight provides the proper cooking pressure without any effort from you! This 6-Quart Stainless Steel Presto Pressure Cooker is the perfect addition to your kitchen!

Note: This cooker comes with a cooking rack and an instruction/recipe book
Note: This cooker is ideal for use on regular and smooth-top ranges
Note: Handles must be attached to the cover and pot before use

To find replacement parts for this model,
click here.
How often should I replace my rubber gasket?

Pressure regulator maintains the proper cooking pressure automatically.
Ideal for use on regular and smooth-top ranges.
Luxurious stainless steel for long lasting beauty and easy cleaning.
Cover lock indicator shows at a glance if there is pressure inside the cooker.
Includes cooking rack and complete 64-page instruction/recipe book.
Want to compare pressure cooker models? Check out our
Pressure Cooker Comparison Chart!
You Might Also Like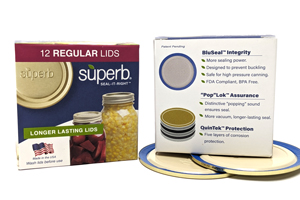 Regular Mouth Canning Lids
$3.19

Item #: Opc90300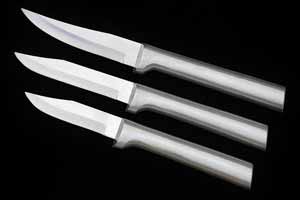 Paring Knife Set
$22.99

Item #: ORMFGS01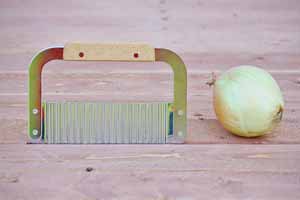 Lettuce Shredder
$5.99

Item #: Opc5723