The Best Cast Iron Baking Book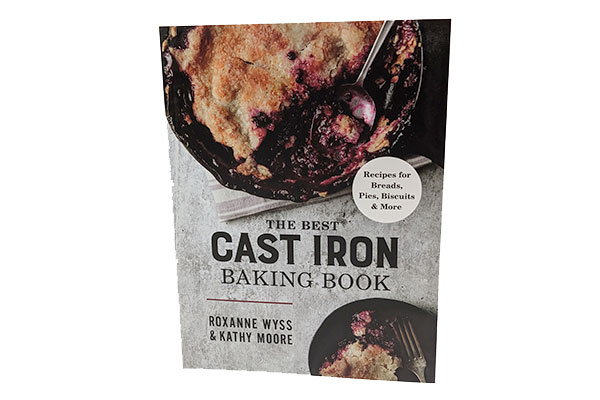 Opc077880


Many home cooks have learned from relatives and top chefs about the benefits of cooking with cast iron: it gives the food more flavor, reaches higher temperatures and is naturally nonstick. But did you know cast iron is the key to the most delicious baking you will ever taste? Think effortless, but unforgettable no-knead bread, the most delicious Skillet Berry Cobbler, simple Cornbread Focaccia, decadent Dark Chocolate S'mores Pie and incredible Maple Pecan Rolls.

In The Best Cast Iron Baking Book, veteran cookbook authors Roxanne Wyss and Kathy Moore share more than eighty sweet and savory recipes. Everything in this book is cooked in a 10-inch skillet or Dutch oven. You'll find breads, biscuits, cobblers, pies, cakes, pizzas, brownies and much more. There are unbeatable, tried-and-true childhood favorites like Southern Pecan Pie and trending sweet treats like a dreamy Caramelized Apple Dutch Baby.

Cast-iron baking is easy and this cookbook empowers home cooks to bake and use their cast iron confidently. Roxanne and Kathy also include tips for cooking with cast iron and information on how to care for, season and store these versatile products. It's time to make use of that trusty pan and get baking!

Features:
192 pages, over 80 recipes, full color photos, ideal for beginners or experienced bakers, Authors - Roxanne Wyss and Kathy Moore