Ohio Stoneware Utility Crocks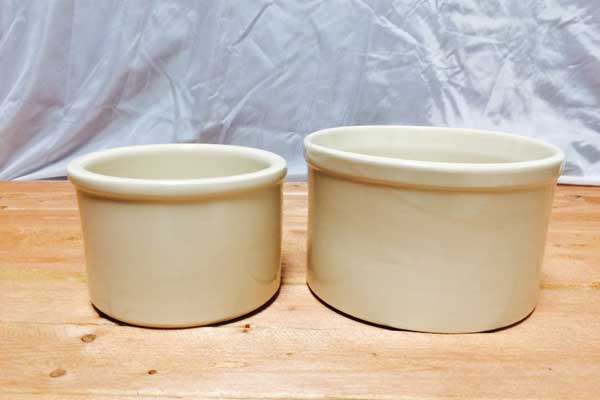 2 Sizes: 1 Quart and 2 Quart
| | | |
| --- | --- | --- |
| Size | Diameter | Height |
| 1 Quart | 6 1/2" | 4 1/4" |
| 2 Quart | 8" | 5" |
No lead or harmful chemicals in our glazes
Food safe
Microwave, Oven and Dishwasher safe.

These crocks can be delivered anywhere in the Contiguous United States.
Your USA made ceramic crock is shipped from Virginia by UPS to arrive within four to eight business days of our receiving your order.


One Quart
Opco02702


Two Quart
Opco02696


Small Crocks that are practical for everyday uses: containers for potpourri, candy, magazines, kitchen utensils, cookbooks, pens and pencils, or even candles. These crocks are made with lead free glazes which makes them food safe, microwave oven, conventional oven, and dishwasher safe.
Made in America by Ohio Stoneware