Wearever 053403 Pressure Cooker Parts
4 Quart
Models Manufactured before January 1983:
If Your Model was manufactured before Jan. 1983, the replacement vent pipe and pressure regulator has changed. If your vent pipe looks like Vent Pipe B (image to the right) then, when replacing either the vent pipe or regulator you will need to replace both.
(Vent Pipe A is the new replacement, Vent Pipe B is the older type)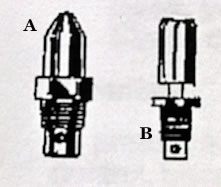 This cooker was submitted by Kenneth of Barren Springs, Virginia. Stamped on the bottom is "Made in the USA". He says, "This was a yard sale find for $12, the gasket was toast, but PCO carries replacements."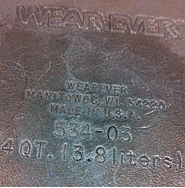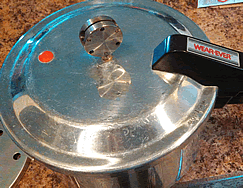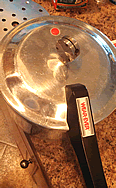 Learn how to submit your canner images and info and contribute to our collection of history: click here.