National Presto Industries has been making Presto Pressure Canners for over half a century. Presto Pressure Canners are made of high quality aluminum. Preserve meats, vegetables, and fruits with confidence! Pressure canning is the only method recommended safe by the U.S.D.A. for canning low-acid foods.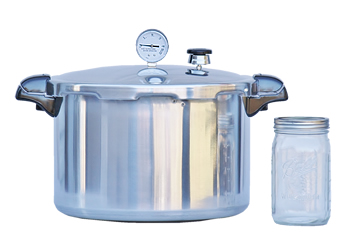 Presto Pressure Canner 16 Quart
(5 reviews)
Price: $69.99

Presto # 01755
Our Number - Opc01755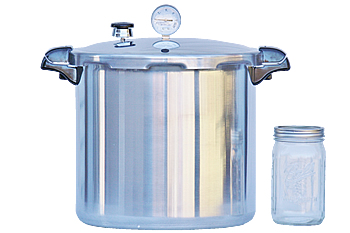 Presto Pressure Canner 23 Quart
(25 reviews)
Price: $79.99

Presto # 01781
Our Number - A41086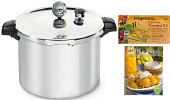 Presto Pressure Canning Kits
Three essential items at one low price. Available in 16 & 23 Quart sizes.