Wards /Magic Seal 7-16 or 7-A Pressure Cooker Parts
This Magic Seal Canner 7-16 was made by Presto. The over pressure plug is no longer manufactured. These photos were submitted by Renee August, 2014.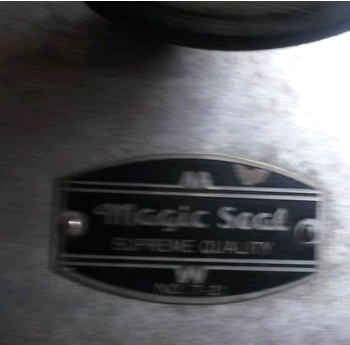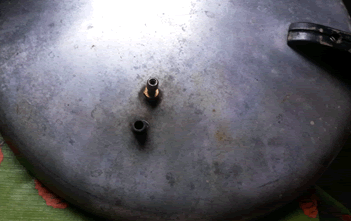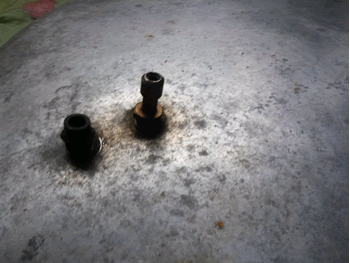 This Magic Seal 7-A, was submitted by Gina from Gaylord MI, that her mother and law gave to her. She also owns a Presto #7 and A co-op model A (click here to see it). She's been canning evey fall for 43 years. Why does she preserve her own food? She replies, "Healthier, I know what is in them. I do not have a garden. I purchase my vegetables from a local organic farmer."
She was missing a pitcock and was wondering if the replacement parts work. Our customer service team explains, "You are able to switch out the petcock assembly by purchasing the Presto 85485 canner regulator kit which will work with your models (Presto #7 and A co-op model A). This kit contains the vent pipe and pressure regulator as well as instructions and a recipe book."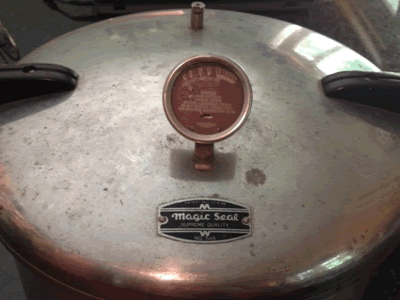 Learn how to submit your canner images and info and contribute to our collection of history: click here.