All American 41 Quart Pressure Canning Kit
Attention: Due to remarkably high demand orders for All American Pressure Canners (910, 915, 921, 925, 930 & 941) will not ship until September, 2021. (This is only an estimate, manufacturing delays may cause the shipping date to be longer than anticipated.)
Orders for All American Pressure Canners will not be charged until the order is ready to ship.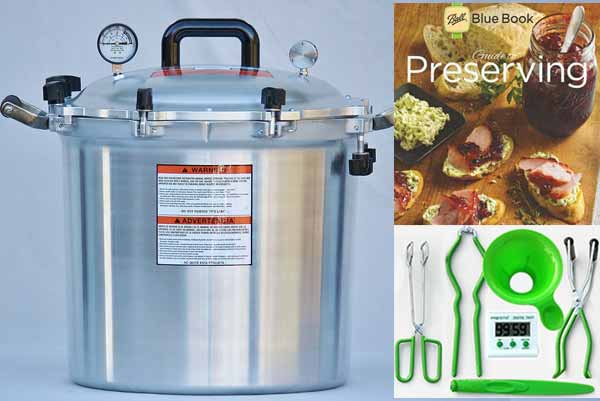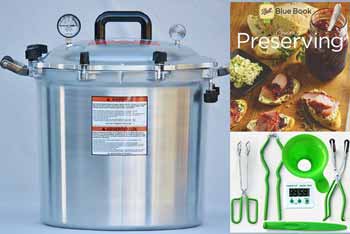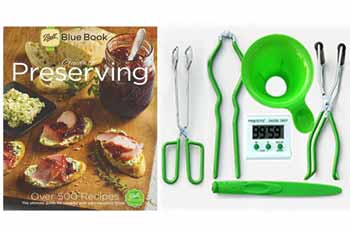 41 1/2 Quarts Liquid Capacity
Inside diameter - 15 1/4 inches
Inside Height - 14 1/4 inches
Overall Height - 19 inches

1 Year Limited Manufacturer's Warranty

Opc941ckit
Out of Stock
Available for Backorder


Kit includes: All American 41 quart pressure canner, the Ball Blue Book (the most comprehensive easy-to-follow instruction guide on the market) and a six piece canning kit. Everything you need to start canning at home!
Jar Size - Capacity

4 Oz. Jar - 76 (quadruple stacked)
Regular Half Pint Jar - 38 (double stacked)
12 oz. Jar - 36 (double stacked)
Regular Pint Jar - 32 (double stacked)
Wide Mouth Pint Jar - 30 (double stacked)
Pint and a Half Jar - 22
Regular Quart Jar - 19
Wide Mouth Quart Jar - 19
Half Gallon Jar - 7
Ball Blue Book

Beginner to advanced how-to step-by-step instructions and recipes.
Learn proper home canning principles, altitude adjustments, headspace, processing, and storage
Planning guide for harvest to process prep.
Understand canning tools
Guide and favorite recipes of (1) waterbath canning (2) pressure canning (3) dehydrating and (4) freezing.
Instructions for processing high and low acidic foods (meats, fish, fruits and vegetables), pickled foods, and spreads.
Special Diet section for low-sugar and low-salt recipes
The quick problem solver answers common food preservation questions
6 Piece Canning Kit

Easy-to-use Digital Timer is ideal for measuring processing times. Counts down from any time up to 99 minutes and 59 seconds. Counts up for use as a stopwatch. Large, easy-to-read LCD numerals. Convenient clip, easel stand and magnet on back. Battery Included
Funnel for filling regular and wide mouth canning jars.
Bubble remover for releasing trapped air bubbles.
Magnetic lid lifter removes canning lids from hot water.
Kitchen tongs for easy handling of hot foods for canning.
Jar lifter easily removes hot jars from canner.
Jar wrench helps to remove sticky screw bands.