IMUSA Pressure Canner 22 Quart (Formerly Mirro)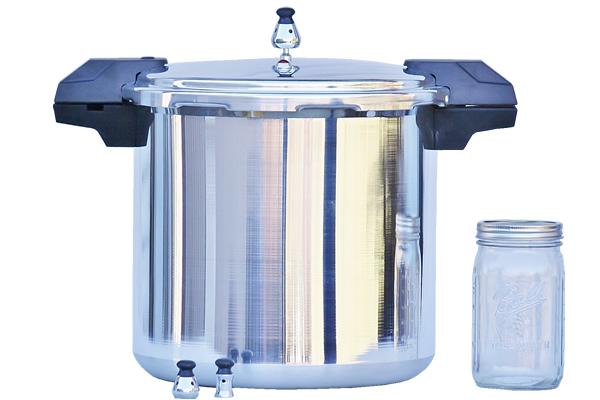 22 Quart Liquid Capacity
Inside diameter - 12 inches
Inside Height - 11 1/2 inches
Overall Length - 18 5/8 inches
Overall Height - 13 3/4 inches


Opc92122A


This 22-Quart IMUSA Pressure Canner is just right for canning your garden-fresh vegetables. Pressure canning is the only method guaranteed to safely can low-acid foods (meat, fish, vegetables), but this canner can also be used for high-acid foods like jams, jellies, and tomatoes. This canner is constructed from long-lasting aluminum and includes three key safety features: an overpressure gasket window, an overpressure plug, and locking handles. This canner is the perfect addition to your kitchen, and will not disappoint! We also offer a canning kit that includes this pressure canner, the Ball Blue Book, and a set of canning tools.

Please note: The Mirro Corporation was acquired by IMUSA. The 22 Quart canner is built according to Mirro standards and is the same canner as Mirro produced. The same parts may be used and the only change to this canner is the branding.

Note: This pressure canner cannot be used on glass or ceramic ranges.

Note: This pressure canner comes with an instruction manual and recipe book

Note for Gift Buyers: This item ships in its factory box. The outside of the box has a label which states the contents.

To find replacement parts for this model,
click here.
How often should I replace my rubber gasket?

5, 10 & 15 PSI pressure controls
Pressure monitoring gauge
Over pressure gasket release window
Over pressure release valve
Locking handles
Aluminum construction
To compare this pressure canner to our other models see our
Pressure Canner Comparison Chart
Interested in a pressure canner without a gasket?
Click here!
Jar Size - Capacity
4 Oz. Jar - 36 (triple stacked)
Regular Half Pint Jar - 24 (double stacked)
12 oz. Jar - 12
Regular Pint Jar - 9
Wide Mouth Pint Jar - 8
Pint and a Half Jar - 8
Regular Quart Jar - 7
Wide Mouth Quart Jar - 7
Half Gallon Jar - 4
You Might Also Like

92516 Gasket
$15.99

Item #: Opc92516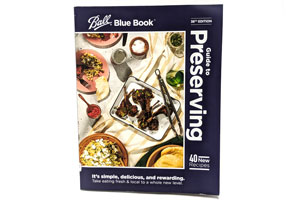 Ball Blue Book
$12.99

Item #: Opcb21411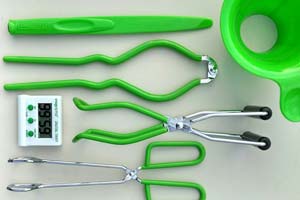 Presto 7 Function Canning Kit
$18.99

Item #: Opc09995