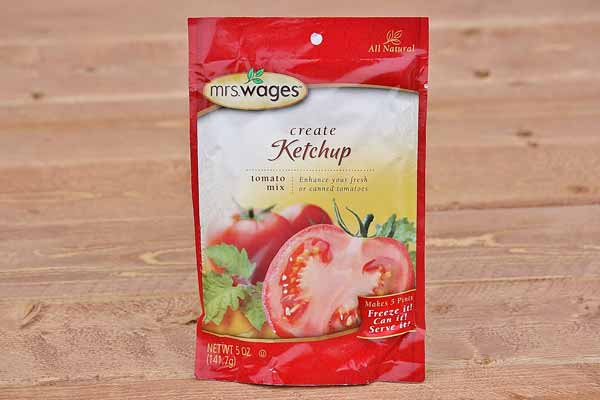 OpcW541


Top selling brand of ketchup mix! Including ingredients such as beet powder, onion, paprika, and garlic. Use this mix with fresh tomatoes or tomato paste. Serve it, freeze it, or can it. You'll never buy store-bought ketchup again after trying this mix! Makes 5 pints. Made in the USA.

5 Oz package
Yield: 5 pints
Ready to eat in 24 hours after preparation
Ingredients: Salt, Food Starch, Evaporated Cane Sugar, Beet Powder, Onion, Natural Flavor, Xanthan Gum, Citric Acid, Paprika, Spice, Garlic.
You Might Also Like

Mrs. Wages Habanero Salsa Mix
$1.49

Item #: OpcW631

Mrs. Wages Salsa Tomato Mix
$3.99

Item #: OpcW536

Mrs. Wages Chili Tomato Mix
$3.99

Item #: OpcW537