Wooden Crock Lids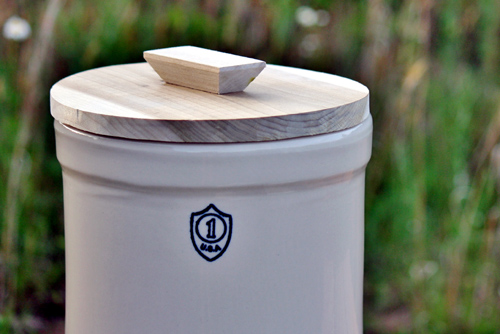 | | | |
| --- | --- | --- |
| Size | A-B | C-D |
| 1 Gallon | 7 7/8" | 6 1/2" |
| 2 Gallon | 9 7/8" | 8 1/4" |
| 3 Gallon | 10 3/4"" | 9 1/4" |
| 4 Gallon | 11 5/8" | 9 7/8" |
| 5 Gallon | 12 3/4" | 11" |
| 10 Gallon | 16 3/8" | 14" |
click to select crock size








Food Safe
Made in America by Brad Carico in Hillsville, Virginia
These lids can be delivered anywhere in the Contiguous United States.
Your USA made Yellow Poplar lid is shipped from Virginia by UPS to arrive within four to eight business days from receiving your order.


Exterior wooden lids are made to fit on top of Pickling Crocks made by Ohio Stoneware. These are handmade locally in our small town of Hillsville, Virginia. Constructed of unfinished solid Yellow Poplar wood sanded smooth to finish. These wooden lids are food safe and may be lightly sanded and stained as desired. A food grade stain or finishing oil should be used.
These lids do not create an airtight seal.
Wooden lids are made individually, therefore lids measurements may vary slightly. Learn more about the differences between fermentation crock shapes and styles available.

We Recommend
Protecting Your Lid with: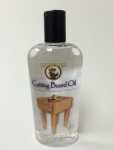 Cutting Board Oil
12 fl. oz.
Price: $5.49


You Might Also Like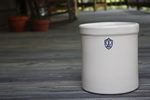 1 Gallon Ohio Stoneware Pickling Crock
$19.99

Item #: Opco02429

One Gallon Crock Weights
$10.99

Item #: Opco11655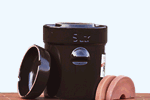 Five Liter Fermentation Crock with Lid and Crescent Weights
$74.99

Item #: Opc3205